Every week, the members of the Saturday Night Freak Show (Brent, Tom, Colin & Travis) gather in a subterranean screening room. Each week, a different member of the group chooses a movie to watch, and afterwards the others debate the movie's merit for the entertainment of you, the listener.
On this week's episode, true-pirate afficionado Tom unleashes
The Island
(1980), which stars Michael Caine as a reporter who runs afoul of real-life pirates forgotten on an island in the Bermuda triangle for 300 years. Film was based on a novel by Peter Benchley (
Jaws, The Deep, The Beast
) and also stars David Warner. We talk about the long cinematic history of pirates, American ninjas, the long shadow of Bruce Lee, and then we take a detour into video games!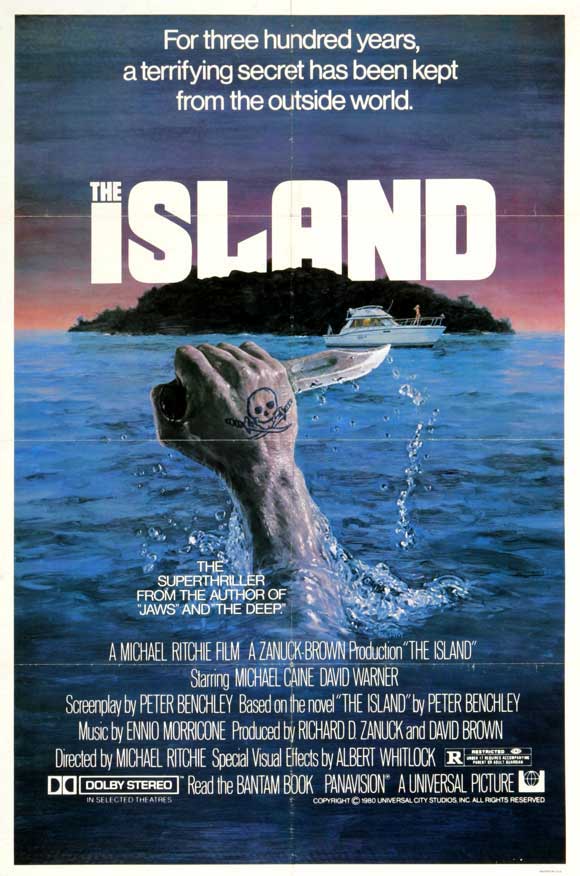 LISTEN NOW!!